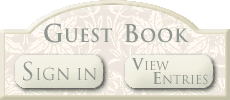 LBM Quarter Horses

Raising AQHA and Appendix AQHA horses for Hunter Under Saddle, Hunter Over Fences 

and Western Pleasure Events.  Young prospects available at all times.  Located in Wisconsin.

This page was last updated on: September 23, 2015
Please sign my guestbook.  

I would love to hear from you!

Due to the economy, we are cutting back / downsizing our horses. We are doing this in hopes of saving money on feed/vet/farrier bills, and then we will have a more manageable amount of horses to work with. Please see the 
horses for sale list
 for details! 
2002 Bay AQHA Stallion

If you are looking for a future hunter jumper prospect that could double as a western pleasure horse?  You are at the right place.  Jonah has size (17 hands), breeding, movement that makes everyone stop and watch, good conformation and a temperment of gold! He is consistantly siring amazing horses.  They have fantastic minds, top notch movement, size, and balanced conformation out of a variety of mares.  

2001 Palomino Dun Appendix AQHA Stallion

Page Bull Parker x Tis Gold (TB)

Beau is one of the colts we raised and are very proud of.  He has size (16 hands) color (a palomino and a dun), movement, great conformation, and a golden temperment like his daddy. His offspring are making us really proud in the show pen.  Trainers love working with them.

2007 Buckskin AQHA Stallion

Huntin An Investment x Lovabull Blues ( Page Bull Parker)

David is our young upcoming stallion.  He has size, movement and correct conformation and a stellar disposition.  He was started under saddle, but due to my work schedule and injury (my injury not him) has not gone any farther.  Thats a bummer because he would kick butt at IBHA shows in multiple events.  He bred a mare for his first time this summer for a late May 2016 foal.  I am anxiously awaiting its arrival!! 

More current photo coming soon!!!